Delighted Prince Harry's First Father's Day with Baby Archie
On the occasion of Father's Day, Prince Harry and Meghan Markle shared a new sepia toned image of their son Archie Mountbatten-Windsor on their Instagram account on Sunday. The image portrayed the royal baby holding his father's hand while staring at the camera.
Along with the baby, who is now six-week-old, Prince Harry's wedding ring was also clearly visible in the picture.
The caption of the post stated, "Happy Father's Day! And wishing a very special first Father's Day to The Duke of Sussex."
This is the baby's second picture on their Instagram account. Earlier in May, the royal couple had shared a picture on the occasion of Mother's Day, capturing baby Archie's feet in front of forget-me-not flowers, paying tribute to all the mothers. The caption stated, "Paying tribute to all mothers today, past, present, mothers-to-be, and those lost but forever remembered. We honour and celebrate each and every one of you."
Moreover, the Prince of Wales and the Duke of Cambridge also shared Father's Day posts on Sunday. Congratulating the men across the world, they posted pictures with their sons and grandsons.
Baby Archie was less than a week old, when the Duke and Duchess of Sussex – who were delighted to become the newest parents – posted the picture. Their fans expressed huge love by liking the post more than two million times on Instagram. They even congratulated the royal couple on the arrival of the baby.
Prior to the baby's birth, people started praying for its safe delivery. Discussions over the baby's name and gender prevailed throughout the country, while sending gifts, as a measure of expressing their happiness became a common ground for all. The Duke and Duchess of Sussex, who have always supported charity, expressed their gratitude towards their fans and urged them to donate the baby gifts to the disadvantaged sector.
Recently, it was also reported that Prince Harry would visit Africa along with his wife and baby Archie to fulfil his mother's legacy. Taking his family members along denotes his dedication towards them as a husband and a father. Besides taking care of his family, the Duke of Sussex would devote much of his time doing charity work in Africa.
Baby Archie is the seventh in line in order of succession to the British throne. The Duke and Duchess of Sussex, who were excited to start up a family of their own, have been very proud with the addition of a new member. After years of watching the upbringing of children of other families, the couple has become fond of fulfilling their newest role as a parent.
Gigi Hadid Declares the Love of Her Life in a Valentine's Day Post
They separated, but the world didn't accept and neither did they. Gigi Hadid and Zayn Malik are in a single news together, again!

The world-famous "Pillow Talk" couple couldn't handle staying away from each other, and the fans couldn't deal with it too. A reunion declaration through a sweet Valentine's Day post left us all in awe. The American supermodel confirmed that she is back together with the former One Direction singer.

On Friday, Gigi shared a picture of Zayn Malik on her alternate Instagram account, @gisposable. The account is only used for the pictures that the 24-year-old takes from her disposable camera. The most recent picture displays her ex boyfriend posing in an empty pasture, in a black coat with a furry black collar and a ski cap.

"HEY VALENTINE," Gigi Hadid wrote, adding, "Z on the farm ♡ Dec 2019."
The picture is from the couple's holiday trip to Yolanda Hadid's Pennsylvania farm. Gigi's mother had purchased the farm in 2017 to stay closer to her children, who spend most of their days in the New York City.

It probably is the one-true-love, where even the official declaration of separating didn't seem like one. Recently, there have been reports that the two have been working to strengthen their relationship. However, both Zayn and Gigi didn't want to rush into a relationship.

"They got back together very recently," said a source. "They have been trying to make it work for three months but it has been slow and steady."

Gigi Hadid and Zayn Malik first started dating in November 2015, and since then it has been quite an on-and-off relationship. After two years of giving some serious couple goals to the world, they split in March 2018. Despite that, there were moments of their rekindled romance over social media, before the two separated again in January 2019.

The two still managed to stay friends and by the end of that year, the reconciliation hints were there again. In December, Gigi left the fans curious, when she shared a picture of a meal she was cooking according to a recipe from Zayn's mother, Trisha Brannan Malik. The two were also spotted walking arms-in-arms in the New York City on Zayn's birthday, last month.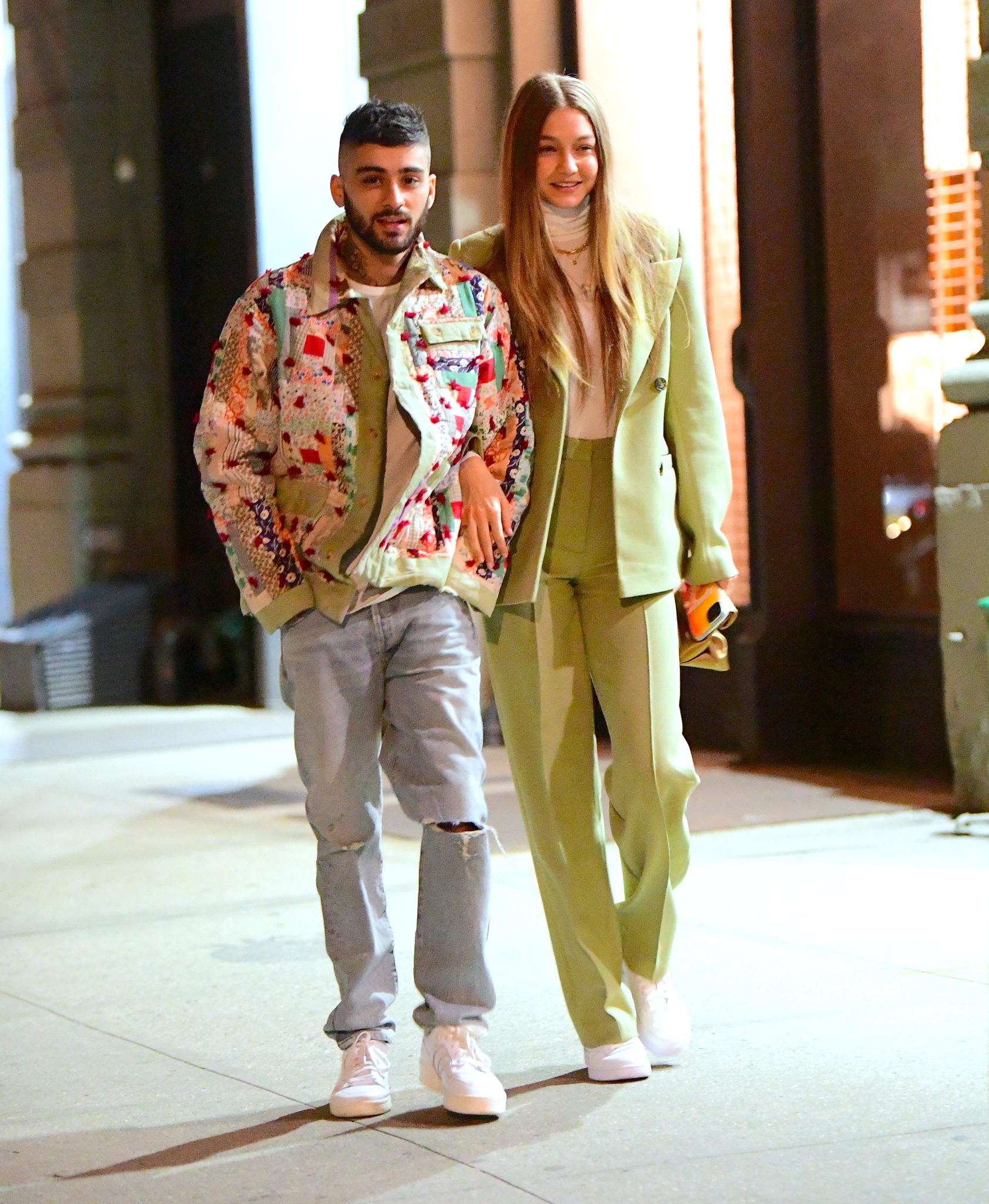 At last, the Valentine's Day post by Gigi has confirmed that they are back together, and fans can't have enough of them. The world has missed Zayn Malik next to Gigi Hadid on several occasions in past several months. Well, it still does, but now only in the Insta picture!