Meghan Markle Begins Christmas Festivities with a Secret Event
Last updated on December 10th, 2018
This year's Christmas is going to be the first for the newlywed couple Prince Harry and Meghan Markle. The couple can already be seen in the festive spirit, with just two weeks to go for Christmas.
In their latest engagement, the Duke and Duchess of Sussex attended a Christmas reception for the Royal Foundation, on Thursday. The royal couple, who is expecting their first child together, attended the private holiday event at Kensington Palace, in London.
However, while every other activity is announced before it actually occurs, yesterday's engagement was one of the unforeseen meetings. It was revealed later on the Court Circular, which is the official record of the royal family engagements.
The Hello! magazine explained that such unannounced engagements are usually regular working meetings. Besides, they are not announced in advance because there has not been a press angle.
In the last month, the Royals, including Prince Harry, Meghan Markle, Prince William and Kate Middleton, have carried out a bunch of private engagements, raising several speculations amongst the Royal fans.
However, Meghan Markle has been having a relatively busy week. The mother-to-be attended an important event by The Association of Commonwealth Universities on Wednesday. She wore a black outfit and kept her hair loose, as she sat with the university leaders to hold discussions on how to create a better world with education. Markle also shared a picture from the event later.
On the same day, she paid a visit to the King's College London to address certain crucial issues, including peace and reconciliation, gender equality and inclusion, human trafficking and modern slavery, and climate change and resilience.
On Tuesday, Markle attended a charity carol service along with her husband and some of their closest friends. She read a beautiful poem during the event, expressing her support for the cause.
This busy week of the Duchess commenced with meeting with Michelle Obama and attending the event of her book launch.
Although the future engagements of Meghan Markle have not yet been announced, chances are of last-minute changes. While her Christmas celebrations have just begun, there is a lot more to come this month.
Gigi Hadid Declares the Love of Her Life in a Valentine's Day Post
They separated, but the world didn't accept and neither did they. Gigi Hadid and Zayn Malik are in a single news together, again!

The world-famous "Pillow Talk" couple couldn't handle staying away from each other, and the fans couldn't deal with it too. A reunion declaration through a sweet Valentine's Day post left us all in awe. The American supermodel confirmed that she is back together with the former One Direction singer.

On Friday, Gigi shared a picture of Zayn Malik on her alternate Instagram account, @gisposable. The account is only used for the pictures that the 24-year-old takes from her disposable camera. The most recent picture displays her ex boyfriend posing in an empty pasture, in a black coat with a furry black collar and a ski cap.

"HEY VALENTINE," Gigi Hadid wrote, adding, "Z on the farm ♡ Dec 2019."
The picture is from the couple's holiday trip to Yolanda Hadid's Pennsylvania farm. Gigi's mother had purchased the farm in 2017 to stay closer to her children, who spend most of their days in the New York City.

It probably is the one-true-love, where even the official declaration of separating didn't seem like one. Recently, there have been reports that the two have been working to strengthen their relationship. However, both Zayn and Gigi didn't want to rush into a relationship.

"They got back together very recently," said a source. "They have been trying to make it work for three months but it has been slow and steady."

Gigi Hadid and Zayn Malik first started dating in November 2015, and since then it has been quite an on-and-off relationship. After two years of giving some serious couple goals to the world, they split in March 2018. Despite that, there were moments of their rekindled romance over social media, before the two separated again in January 2019.

The two still managed to stay friends and by the end of that year, the reconciliation hints were there again. In December, Gigi left the fans curious, when she shared a picture of a meal she was cooking according to a recipe from Zayn's mother, Trisha Brannan Malik. The two were also spotted walking arms-in-arms in the New York City on Zayn's birthday, last month.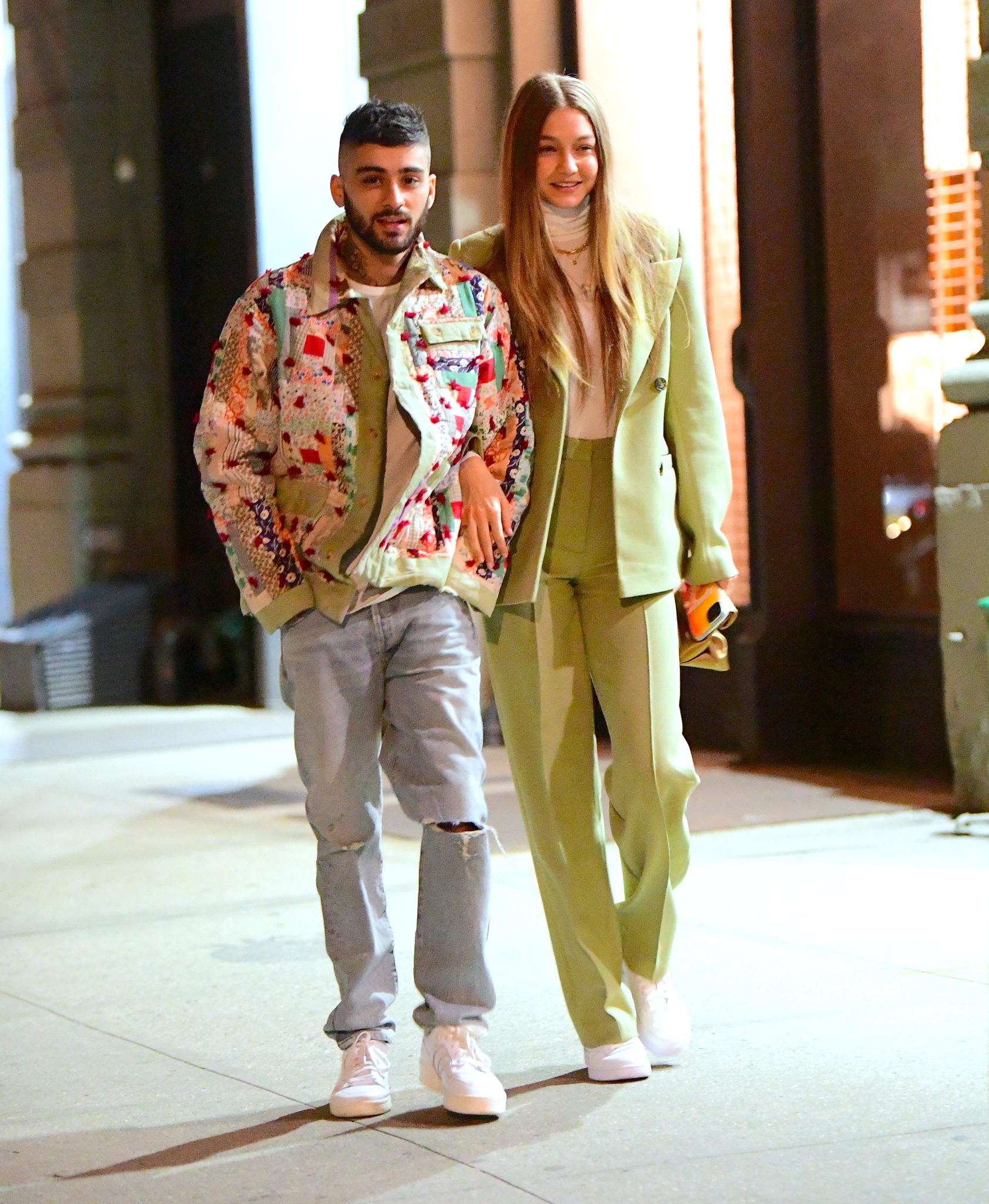 At last, the Valentine's Day post by Gigi has confirmed that they are back together, and fans can't have enough of them. The world has missed Zayn Malik next to Gigi Hadid on several occasions in past several months. Well, it still does, but now only in the Insta picture!