Meghan Markle successfully preserves her identity despite the Royal pressure
The Duchess of Sussex has been told to switch up her wardrobe. Ever since Meghan Markle got engaged to Prince Harry, she has been considered to rip up the Royal rule book. However, while the world has loved her fashion sense, it is also being seen against the Royal norms.
According to the sources, the 37-year-old has been told to dress more like a royal and less like a Hollywood star. Although the relationship between Queen Elizabeth and Meghan is good, it has been said in the past that she frowns upon some of her new granddaughter-in-laws choices.
The monarch was surprised that she had chosen to wear the white Givenchy dress for her May wedding, even though she has been married before.
In June, during a royal visit to Runcorn, in Cheshire, Meghan Markle is reported to have irritated the Queen by declining to follow her example and wear a hat. It was her first solo visit with the Queen after her wedding. The Queen is a perfectionist for the rules and it's claimed there was some tension between them over the faux pas.
According to the Mail on Sunday, Meghan Markle has been advised to dress more traditionally at certain events. A fashion team source said, "Meghan Markle is being told she needs to start dressing less like a Hollywood star and more like a Royal."
Often, Meghan's style falls within the royal rules, but there have been other times when she has pushed the margins.
In August, while attending a charity performance of Hamilton with Prince Harry, she wore a short, black tuxedo dress. The dress challenged the Royal tradition on two counts— the color black and the hemline that was way above the knee.
Besides, while other royal women —including Princess Diana — prefer homegrown talent, Meghan is also a fan of non-British designers.
The Duchess of Sussex, who is pregnant with her first child, has been attracting all eyes with whatever she wears during the royal engagements and public outings. She sparks new trends with her style and is considered a fashion icon by many.
Although Meghan Markle is a part of the Royals, she is setting significant paradigm for women globally to follow their own heart. In a world where women are still living in suppressed conditions, Meghan's stance against the Royal policies depicts the courage that every woman should look up to.
Gigi Hadid Declares the Love of Her Life in a Valentine's Day Post
They separated, but the world didn't accept and neither did they. Gigi Hadid and Zayn Malik are in a single news together, again!

The world-famous "Pillow Talk" couple couldn't handle staying away from each other, and the fans couldn't deal with it too. A reunion declaration through a sweet Valentine's Day post left us all in awe. The American supermodel confirmed that she is back together with the former One Direction singer.

On Friday, Gigi shared a picture of Zayn Malik on her alternate Instagram account, @gisposable. The account is only used for the pictures that the 24-year-old takes from her disposable camera. The most recent picture displays her ex boyfriend posing in an empty pasture, in a black coat with a furry black collar and a ski cap.

"HEY VALENTINE," Gigi Hadid wrote, adding, "Z on the farm ♡ Dec 2019."
The picture is from the couple's holiday trip to Yolanda Hadid's Pennsylvania farm. Gigi's mother had purchased the farm in 2017 to stay closer to her children, who spend most of their days in the New York City.

It probably is the one-true-love, where even the official declaration of separating didn't seem like one. Recently, there have been reports that the two have been working to strengthen their relationship. However, both Zayn and Gigi didn't want to rush into a relationship.

"They got back together very recently," said a source. "They have been trying to make it work for three months but it has been slow and steady."

Gigi Hadid and Zayn Malik first started dating in November 2015, and since then it has been quite an on-and-off relationship. After two years of giving some serious couple goals to the world, they split in March 2018. Despite that, there were moments of their rekindled romance over social media, before the two separated again in January 2019.

The two still managed to stay friends and by the end of that year, the reconciliation hints were there again. In December, Gigi left the fans curious, when she shared a picture of a meal she was cooking according to a recipe from Zayn's mother, Trisha Brannan Malik. The two were also spotted walking arms-in-arms in the New York City on Zayn's birthday, last month.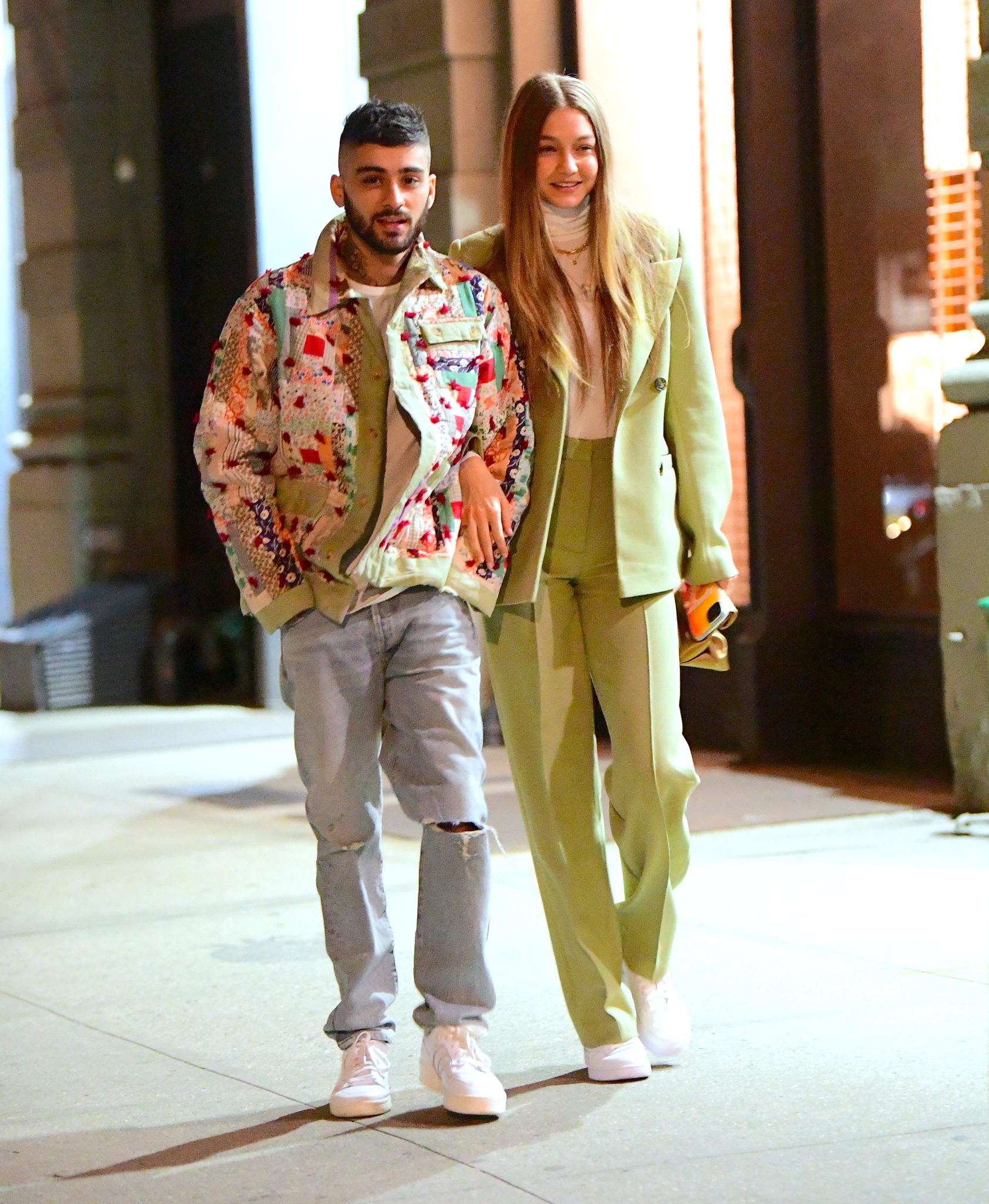 At last, the Valentine's Day post by Gigi has confirmed that they are back together, and fans can't have enough of them. The world has missed Zayn Malik next to Gigi Hadid on several occasions in past several months. Well, it still does, but now only in the Insta picture!