Meghan Markle Shares Adorable Family Picture on Prince Harry's Birthday
The Duke of Sussex, Prince Harry turned 35 on September 15, and wife Meghan Markle had the most beautiful way of wishing her husband. The Duchess of Sussex shared a new photo of baby Archie on her Instagram with a birthday message for Harry.

"Your service to the causes you care so deeply for inspires me every day. You are the best husband and most amazing dad to our son. We love you. Happiest birthday!," the message reads.

Markle shared a grid of nine photographs, displaying Harry in different walks of life. The images include him as a baby with the late Princess Diana, his older brother Prince William, his wedding day picture of last May and one of their first overseas trip as newlyweds to New Zealand.

However, what caught the most attention of the fans from the photo collection was a black and white image of Meghan Markle, Prince Harry and Archie on the baby's christening day in July.
The message post on the Sussex Royal account has been like for over 614,392 and still continues. Followers of the royal sent their wishes to the Prince through comments, and expressed their delight at seeing Archie's new photo.

"That picture of Harry kneeling in front of Meghan, and Archie! Beautiful beyond words," said one of the users.

Another added, "New picture of Archie. Thank you for posting he's so adorable!"

The Duke and Duchess of Cambridge also sent their birthday greeting to Prince Harry through their personal Instagram account @kensingtonroyal.

The message, accompanied with the picture of the brothers on Harry's wedding day, read, "Wishing a very happy birthday to The Duke of Sussex today!"
Last month, Prince Harry had also posted a birthday message for his wife on her 38th birthday on social media. "Happy Birthday to my amazing wife. Thank you for joining me on this adventure! – Love, H," it read.

The never-seen-before picture of Archie comes a week before the family will embark on their first overseas trip together. Harry and Meghan Markle, along with their son, will head to South Africa.
Gigi Hadid Declares the Love of Her Life in a Valentine's Day Post
They separated, but the world didn't accept and neither did they. Gigi Hadid and Zayn Malik are in a single news together, again!

The world-famous "Pillow Talk" couple couldn't handle staying away from each other, and the fans couldn't deal with it too. A reunion declaration through a sweet Valentine's Day post left us all in awe. The American supermodel confirmed that she is back together with the former One Direction singer.

On Friday, Gigi shared a picture of Zayn Malik on her alternate Instagram account, @gisposable. The account is only used for the pictures that the 24-year-old takes from her disposable camera. The most recent picture displays her ex boyfriend posing in an empty pasture, in a black coat with a furry black collar and a ski cap.

"HEY VALENTINE," Gigi Hadid wrote, adding, "Z on the farm ♡ Dec 2019."
The picture is from the couple's holiday trip to Yolanda Hadid's Pennsylvania farm. Gigi's mother had purchased the farm in 2017 to stay closer to her children, who spend most of their days in the New York City.

It probably is the one-true-love, where even the official declaration of separating didn't seem like one. Recently, there have been reports that the two have been working to strengthen their relationship. However, both Zayn and Gigi didn't want to rush into a relationship.

"They got back together very recently," said a source. "They have been trying to make it work for three months but it has been slow and steady."

Gigi Hadid and Zayn Malik first started dating in November 2015, and since then it has been quite an on-and-off relationship. After two years of giving some serious couple goals to the world, they split in March 2018. Despite that, there were moments of their rekindled romance over social media, before the two separated again in January 2019.

The two still managed to stay friends and by the end of that year, the reconciliation hints were there again. In December, Gigi left the fans curious, when she shared a picture of a meal she was cooking according to a recipe from Zayn's mother, Trisha Brannan Malik. The two were also spotted walking arms-in-arms in the New York City on Zayn's birthday, last month.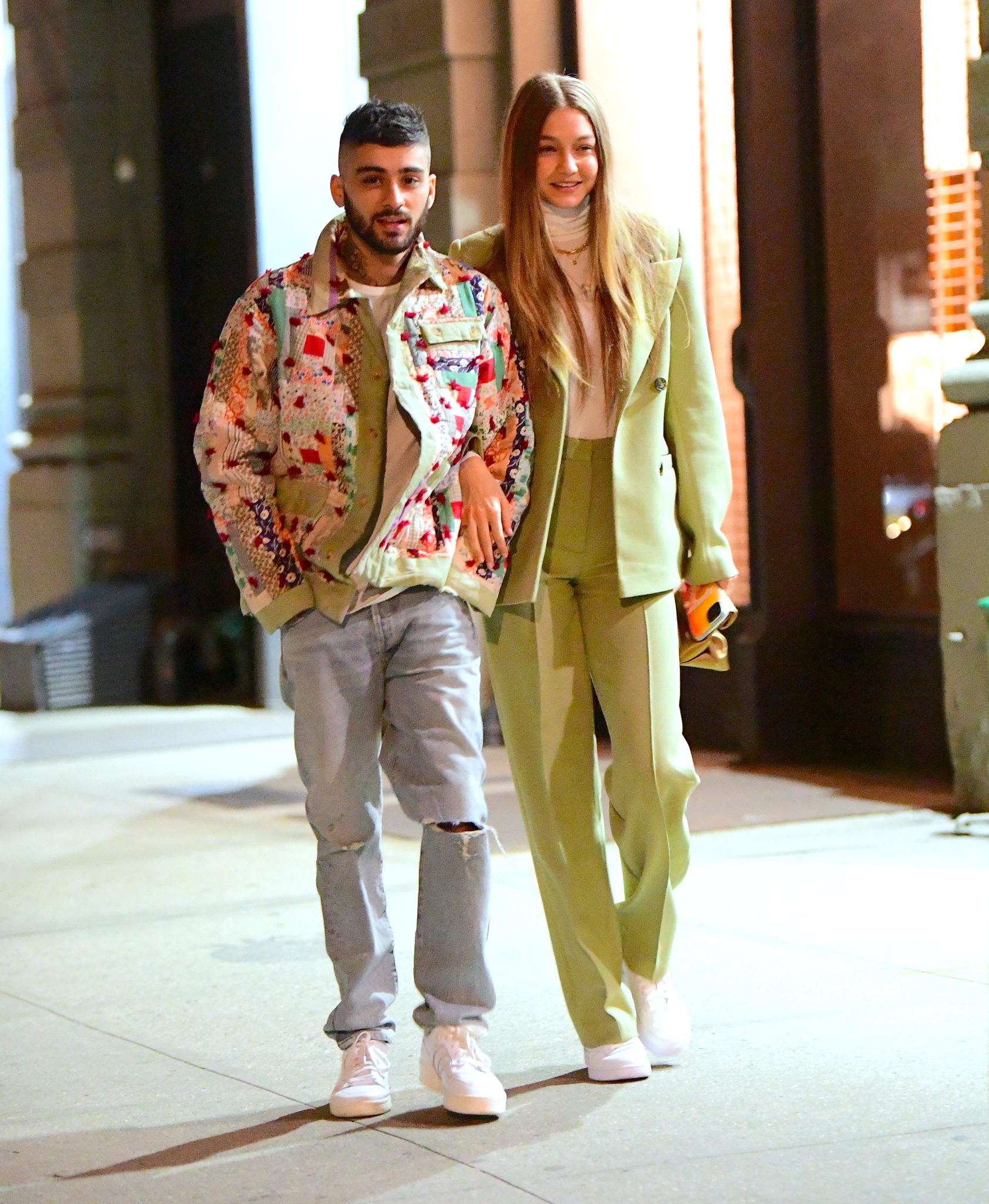 At last, the Valentine's Day post by Gigi has confirmed that they are back together, and fans can't have enough of them. The world has missed Zayn Malik next to Gigi Hadid on several occasions in past several months. Well, it still does, but now only in the Insta picture!