Prince Harry Proposes African Tour to fulfill his Mother's Legacy
Prince Harry and Meghan Markle have been planning to take an African trip from quite some time now. According to the recent reports, the tour denotes the fact that Harry wants to follow his late mother's footsteps, learning and succeeding her humanitarian and conservation work.
The royal couple would also take their month-old baby Archie Harrison Mountbatten-Windsor along with them. As a part of the plan, Prince Harry would initially travel to Angola, a southern African nation.
The reason for his visit to that particular place is, his mother Princess Diana was last seen visiting Angola in January 1997, just a few months before she died in a tragic accident in Paris. Her ambition was to help other people, rather than caring for her own life.
In the war-torn African nation, Princess Diana became the first women to have walked through an active minefield in Angola. She made full efforts to clear landmines that spread across the country with the help of a land mine removal expert, who was a member of the Hazardous Areas Life-Support Organization (HALO) and in charge of demining mission in Angola. She herself was a benefactor of the trust.
Princess Diana's trip portrayed huge media coverage in the past. After more than two decades of her death, her son Harry wants to visit the place to pay a tribute to his mother and finish the anti-landmine work that she started.
Since Harry's announcement to visit Africa, the police and officials have been conducting strict investigations and checking to ensure the royal family's safety upon their arrival.
It has been highly anticipated that the Duke and Duchess of Sussex along with their baby are planning to stay in Africa for around six months. Prince Harry, being highly influenced by his mother and her selfless nature, would dedicate his entire time in Africa to his charity work. He would also be travelling to Malawi, where his registered charity Sentebale operates with the aim of helping poor people. Post that the royal family is expected to further visit South Africa and Botswana together.
Prince Harry's trip to Africa comes at a time when he himself has become a parent and taking his family along with him indicates the fact that despite his responsibilities towards fulfilling his mother's legacy, he loves his family equally and wants them to show the places that have positively affected his mind and soul following his mother's death.
Gigi Hadid Declares the Love of Her Life in a Valentine's Day Post
They separated, but the world didn't accept and neither did they. Gigi Hadid and Zayn Malik are in a single news together, again!

The world-famous "Pillow Talk" couple couldn't handle staying away from each other, and the fans couldn't deal with it too. A reunion declaration through a sweet Valentine's Day post left us all in awe. The American supermodel confirmed that she is back together with the former One Direction singer.

On Friday, Gigi shared a picture of Zayn Malik on her alternate Instagram account, @gisposable. The account is only used for the pictures that the 24-year-old takes from her disposable camera. The most recent picture displays her ex boyfriend posing in an empty pasture, in a black coat with a furry black collar and a ski cap.

"HEY VALENTINE," Gigi Hadid wrote, adding, "Z on the farm ♡ Dec 2019."
The picture is from the couple's holiday trip to Yolanda Hadid's Pennsylvania farm. Gigi's mother had purchased the farm in 2017 to stay closer to her children, who spend most of their days in the New York City.

It probably is the one-true-love, where even the official declaration of separating didn't seem like one. Recently, there have been reports that the two have been working to strengthen their relationship. However, both Zayn and Gigi didn't want to rush into a relationship.

"They got back together very recently," said a source. "They have been trying to make it work for three months but it has been slow and steady."

Gigi Hadid and Zayn Malik first started dating in November 2015, and since then it has been quite an on-and-off relationship. After two years of giving some serious couple goals to the world, they split in March 2018. Despite that, there were moments of their rekindled romance over social media, before the two separated again in January 2019.

The two still managed to stay friends and by the end of that year, the reconciliation hints were there again. In December, Gigi left the fans curious, when she shared a picture of a meal she was cooking according to a recipe from Zayn's mother, Trisha Brannan Malik. The two were also spotted walking arms-in-arms in the New York City on Zayn's birthday, last month.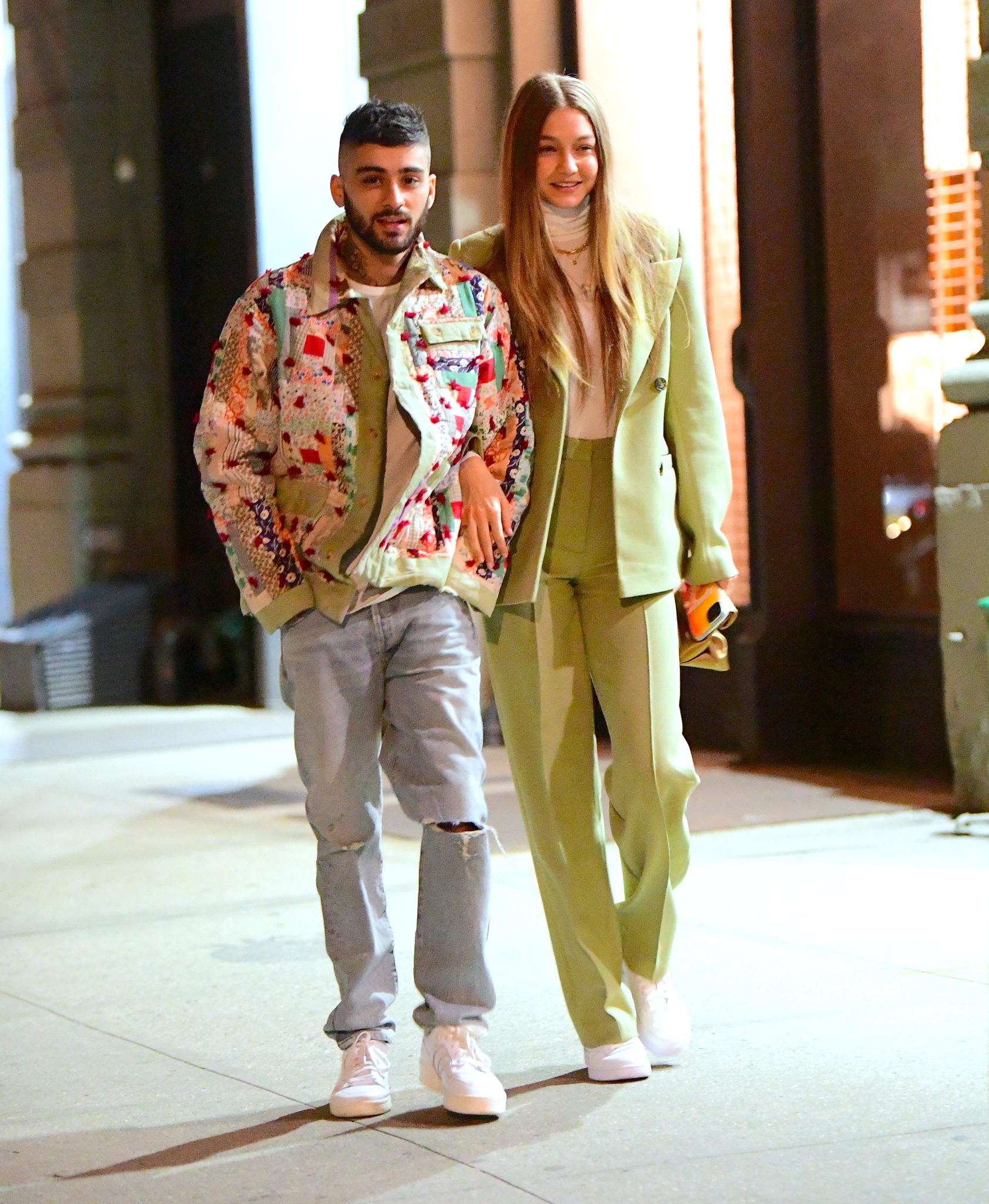 At last, the Valentine's Day post by Gigi has confirmed that they are back together, and fans can't have enough of them. The world has missed Zayn Malik next to Gigi Hadid on several occasions in past several months. Well, it still does, but now only in the Insta picture!