Prince William Visits Victims of Christchurch Attacks in New Zealand
The Duke of Cambridge Prince William, who has been on a two-day tour to New Zealand, visited the survivors of the Christchurch shootings that took place a month ago.
He described the shootings as "an unspeakable act of hate", claiming that the attacker who aimed at eradicating the country's unity, eventually failed.
"A terrorist attempted to sow division and hatred in a place that stands for togetherness and selflessness," William said in his moving speech at the Masjid Al Noor in Christchurch.
"He thought he could redefine what this place was. I'm here to help you show the world that he failed."
He praised the ones who did not care for their own lives and rushed to help the survivors, setting an example for people of other faiths and backgrounds. Despite the terrorist attack that shook the entire country, its citizens have successfully maintained their values of warmth, compassion, and love.
"To the people of New Zealand and the people of Christchurch – to our Muslim community and all those who have rallied to your side: I stand with you in gratitude for what you have taught the world these past weeks," Prince William continued. "In a moment of acute pain, you stood up and you stood together. In reaction to tragedy you achieved something remarkable".
Prince William also praised New Zealand Prime Minister Jacinda Ardern's excellent leadership amidst the mosque-crisis. Ardern has received compliments from around the globe for her efforts to tackle terrorism. In the aftermath of the Christchurch attacks, both the Duke and the prime minister visited the survivors in the hospital, met the officers, medics and cheered them for their acts of bravery and boldness.
Farid Ahmad, a victim who lost his wife in the attack, welcomed William, saying "Your royal highness, you are an inspiration for the world."
"We pray for you, that may Allah make you a shining light to inspire people in the world towards peace, security and safety and hope," Ahmad added.
William and Ardern also met five-year-old Alen Alsati in Starship Children's Hospital in Auckland. She recently woke up from coma a few days back and has been recovering after being injured in the terrorist attack.
The prime minister and the citizens remained captivated by Prince William's visit as he condemned the mosque attacks, inspiring the citizens to live in harmony. Concluding his visit, he would later be meeting the members of the public during a walkabout in the city centre.
Gigi Hadid Declares the Love of Her Life in a Valentine's Day Post
They separated, but the world didn't accept and neither did they. Gigi Hadid and Zayn Malik are in a single news together, again!

The world-famous "Pillow Talk" couple couldn't handle staying away from each other, and the fans couldn't deal with it too. A reunion declaration through a sweet Valentine's Day post left us all in awe. The American supermodel confirmed that she is back together with the former One Direction singer.

On Friday, Gigi shared a picture of Zayn Malik on her alternate Instagram account, @gisposable. The account is only used for the pictures that the 24-year-old takes from her disposable camera. The most recent picture displays her ex boyfriend posing in an empty pasture, in a black coat with a furry black collar and a ski cap.

"HEY VALENTINE," Gigi Hadid wrote, adding, "Z on the farm ♡ Dec 2019."
The picture is from the couple's holiday trip to Yolanda Hadid's Pennsylvania farm. Gigi's mother had purchased the farm in 2017 to stay closer to her children, who spend most of their days in the New York City.

It probably is the one-true-love, where even the official declaration of separating didn't seem like one. Recently, there have been reports that the two have been working to strengthen their relationship. However, both Zayn and Gigi didn't want to rush into a relationship.

"They got back together very recently," said a source. "They have been trying to make it work for three months but it has been slow and steady."

Gigi Hadid and Zayn Malik first started dating in November 2015, and since then it has been quite an on-and-off relationship. After two years of giving some serious couple goals to the world, they split in March 2018. Despite that, there were moments of their rekindled romance over social media, before the two separated again in January 2019.

The two still managed to stay friends and by the end of that year, the reconciliation hints were there again. In December, Gigi left the fans curious, when she shared a picture of a meal she was cooking according to a recipe from Zayn's mother, Trisha Brannan Malik. The two were also spotted walking arms-in-arms in the New York City on Zayn's birthday, last month.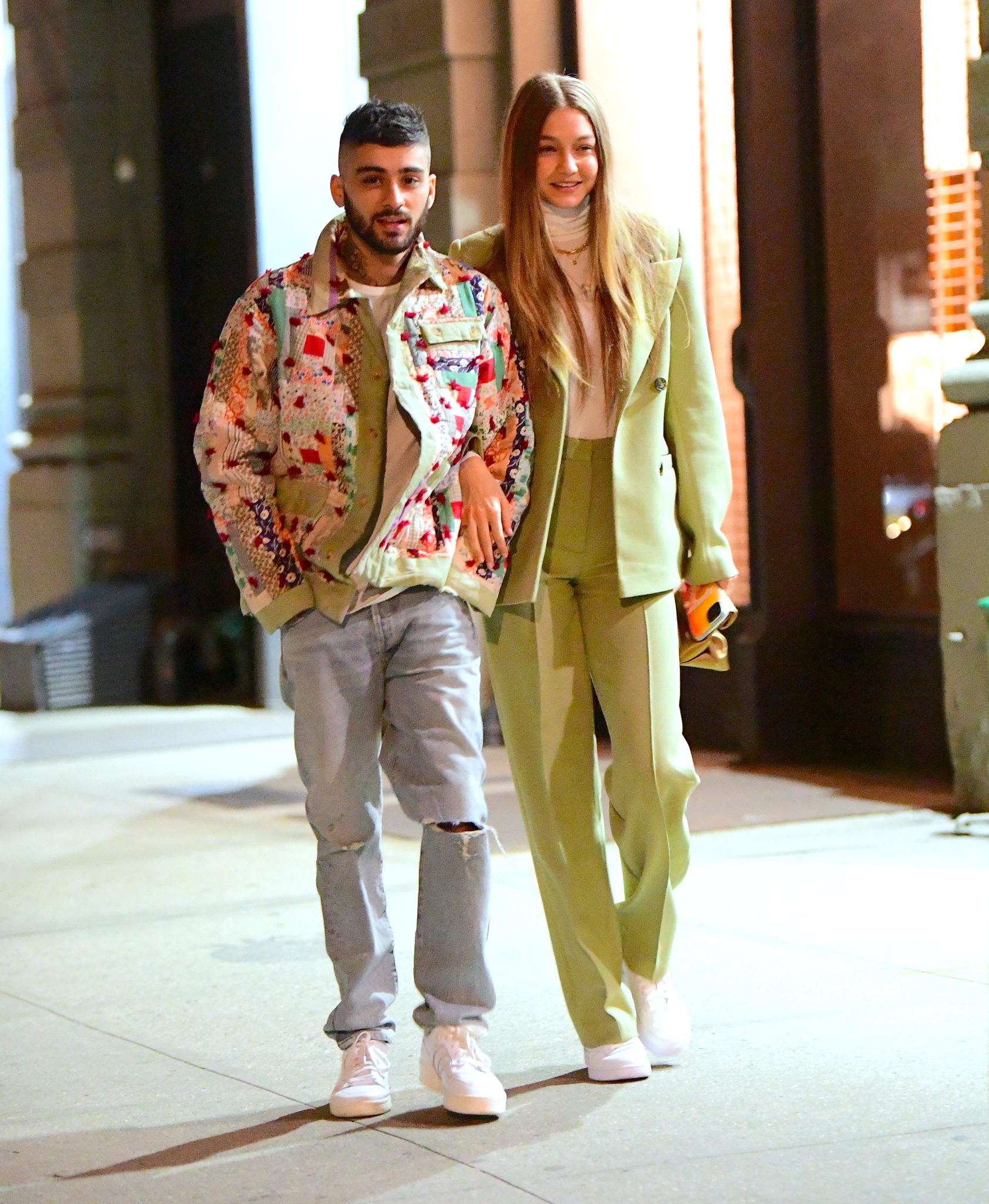 At last, the Valentine's Day post by Gigi has confirmed that they are back together, and fans can't have enough of them. The world has missed Zayn Malik next to Gigi Hadid on several occasions in past several months. Well, it still does, but now only in the Insta picture!