Trump does it Again, Calls Meghan Markle 'Nasty'
Prior to visiting the UK in the coming week, US President Donald Trump called the Duchess of Sussex, Meghan Markle, 'nasty' during an interview with the media.
Markle, born in America and raised as a protestant, married Prince Harry, the Duke of Sussex, in 2018. The couple was recently blessed with baby boy, whom they named Archie Mountbatten-Windsor.
Throughout her life, Meghan Markle has been vocal about the varying issues of gender inequality in the society, supporting women empowerment and equal rights for all. In addition, she has actively taken part in community services and charity projects.
During the 2016 US presidential elections campaigning, Markle had threatened to move to Canada if Trump won the then elections. Trump, being unaware of the former actress' comment before being asked in the interview, said "I didn't know that. What can I say? I didn't know that she was nasty."
This is not the first time Trump has disrespected the Royal family. In the past, while announcing his visit to the UK, Trump wrongly addressed the Queen as 'Her Royal Majesty' instead of 'Her Majesty'.
Meghan Markle's support towards Hillary Clinton's campaign during the 2016 US elections clearly indicated her feminist approach. Her comments concluded that she was not a fan of Trump's candidacy and believed that he supports a "misogynist and divisive" approach.
Trump, along with his wife Melania and his four adult children, is expected to arrive in London on Monday.
He would then meet Prime Minister Theresa May and some members of the Royal family.
Acknowledging the fact that he would not be meeting Meghan Markle and her son Archie, during his three-day state visit to the UK, he expressed his disappointment. He even said that she might definitely make "a very good" American princess.
Following the continuous Brexit delays and disagreements within the parties that have driven the country towards a political crisis; the US President's visit to the UK is also seen as benefitting the former Foreign Secretary Boris Johnson.
Trump's comments in the wake of May's resignation in June have also triggered the leadership contest amongst the party individuals, who have been hoping to replace the prime minister. He largely supported Johnson saying, "I think Boris would do a very good job. I think he would be excellent."
Apart from this, the US officials believe that Trump's outspoken comments about Meghan Markle would draw wide criticism, raising concerns over his safety. Some in the country have been considering Trump's comments as a discourtesy towards the Royal Family.
Gigi Hadid Declares the Love of Her Life in a Valentine's Day Post
They separated, but the world didn't accept and neither did they. Gigi Hadid and Zayn Malik are in a single news together, again!

The world-famous "Pillow Talk" couple couldn't handle staying away from each other, and the fans couldn't deal with it too. A reunion declaration through a sweet Valentine's Day post left us all in awe. The American supermodel confirmed that she is back together with the former One Direction singer.

On Friday, Gigi shared a picture of Zayn Malik on her alternate Instagram account, @gisposable. The account is only used for the pictures that the 24-year-old takes from her disposable camera. The most recent picture displays her ex boyfriend posing in an empty pasture, in a black coat with a furry black collar and a ski cap.

"HEY VALENTINE," Gigi Hadid wrote, adding, "Z on the farm ♡ Dec 2019."
The picture is from the couple's holiday trip to Yolanda Hadid's Pennsylvania farm. Gigi's mother had purchased the farm in 2017 to stay closer to her children, who spend most of their days in the New York City.

It probably is the one-true-love, where even the official declaration of separating didn't seem like one. Recently, there have been reports that the two have been working to strengthen their relationship. However, both Zayn and Gigi didn't want to rush into a relationship.

"They got back together very recently," said a source. "They have been trying to make it work for three months but it has been slow and steady."

Gigi Hadid and Zayn Malik first started dating in November 2015, and since then it has been quite an on-and-off relationship. After two years of giving some serious couple goals to the world, they split in March 2018. Despite that, there were moments of their rekindled romance over social media, before the two separated again in January 2019.

The two still managed to stay friends and by the end of that year, the reconciliation hints were there again. In December, Gigi left the fans curious, when she shared a picture of a meal she was cooking according to a recipe from Zayn's mother, Trisha Brannan Malik. The two were also spotted walking arms-in-arms in the New York City on Zayn's birthday, last month.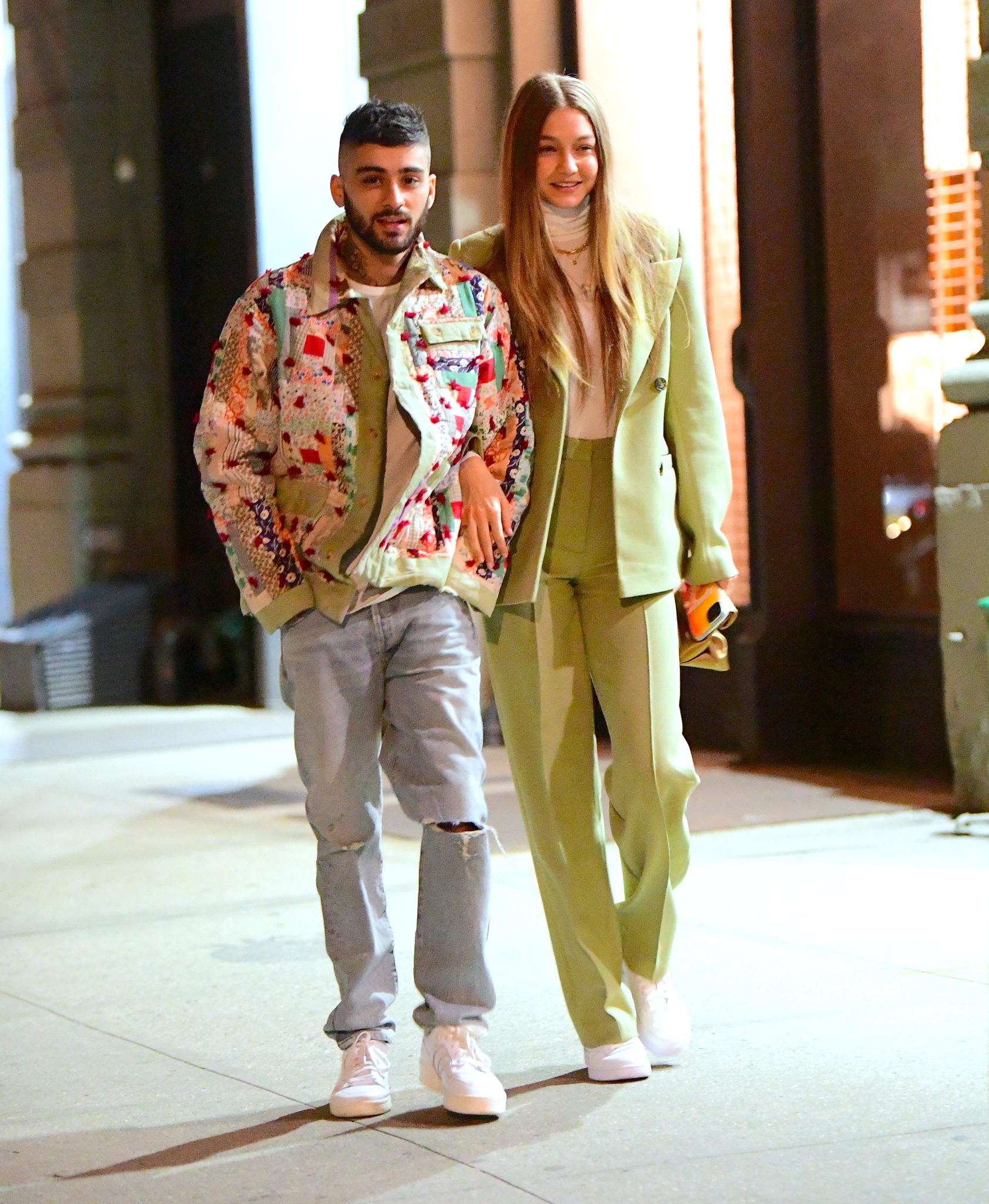 At last, the Valentine's Day post by Gigi has confirmed that they are back together, and fans can't have enough of them. The world has missed Zayn Malik next to Gigi Hadid on several occasions in past several months. Well, it still does, but now only in the Insta picture!