Ugly Betty Creator Silvio Horta's Death Allegedly Linked to Suicide
Silvio Horta, creator of well-renowned series "Ugly Betty" was found dead in a Miami motel room. The 45-year-old was reported dead on Tuesday, in what has been allegedly linked to suicide. As per the reports, Silvio Horta died after self-inflicting a gunshot wound.

Representative for Horta confirmed about the loss, but did not comment on the nature of his death. Horta worked for all four seasons featuring on ABC, which started as an adaptation of Colombian telenovela 'Yo soy Betty, la fea'.

The cast members of "Ugly Betty" America Ferrera and Vanessa Williams were among those who mourned the sudden death of Horta. "I'm stunned and heartbroken to hear the devastating news of Ugly Betty creator, Silvio Horta's death," Ferrera wrote on Instagram. "His talent and creativity brought me and so many others such joy & light. I'm thinking of his family and loved ones who must be in so much pain right now- and of the whole Ugly Betty family who feel this loss so deeply," he added.
Meanwhile, Williams also took to Instagram and expressed grief over the tragic loss, "Still in shock after hearing the tragic news of our #uglybetty creator #silviohorta 💔 His creativity and passion will be missed by so many of us that worked with him. May he Rest In Peace," she wrote.
The television series "Ugly Betty" focused on Betty Suarez, a young Mexican American woman from Queens who lands a job at an upscale fashion magazine in Manhattan. The show also bagged two Golden Globes while it was still being aired, one for the best comedy series and one for Ferrera.

Horta, who was born in Miami to Cuban Parents also worked on a project with Mary J. Blige in development at Fox in 2018. The prospective series titled "Move" was based and inspired by the life of a well-known choreographer and director Laurieann Gibson. The personality who created routines for the likes of Beyoncé, Michael Jackson, Alicia Keys and Lady Gaga.

Silvio Horta got recognition with his break in 1998 when he wrote the screenplay for the horror-thriller "Urban Legend." The script featured Jared Leto and "Dune" star Alicia Witt, making it a big hit.
Gigi Hadid Declares the Love of Her Life in a Valentine's Day Post
They separated, but the world didn't accept and neither did they. Gigi Hadid and Zayn Malik are in a single news together, again!

The world-famous "Pillow Talk" couple couldn't handle staying away from each other, and the fans couldn't deal with it too. A reunion declaration through a sweet Valentine's Day post left us all in awe. The American supermodel confirmed that she is back together with the former One Direction singer.

On Friday, Gigi shared a picture of Zayn Malik on her alternate Instagram account, @gisposable. The account is only used for the pictures that the 24-year-old takes from her disposable camera. The most recent picture displays her ex boyfriend posing in an empty pasture, in a black coat with a furry black collar and a ski cap.

"HEY VALENTINE," Gigi Hadid wrote, adding, "Z on the farm ♡ Dec 2019."
The picture is from the couple's holiday trip to Yolanda Hadid's Pennsylvania farm. Gigi's mother had purchased the farm in 2017 to stay closer to her children, who spend most of their days in the New York City.

It probably is the one-true-love, where even the official declaration of separating didn't seem like one. Recently, there have been reports that the two have been working to strengthen their relationship. However, both Zayn and Gigi didn't want to rush into a relationship.

"They got back together very recently," said a source. "They have been trying to make it work for three months but it has been slow and steady."

Gigi Hadid and Zayn Malik first started dating in November 2015, and since then it has been quite an on-and-off relationship. After two years of giving some serious couple goals to the world, they split in March 2018. Despite that, there were moments of their rekindled romance over social media, before the two separated again in January 2019.

The two still managed to stay friends and by the end of that year, the reconciliation hints were there again. In December, Gigi left the fans curious, when she shared a picture of a meal she was cooking according to a recipe from Zayn's mother, Trisha Brannan Malik. The two were also spotted walking arms-in-arms in the New York City on Zayn's birthday, last month.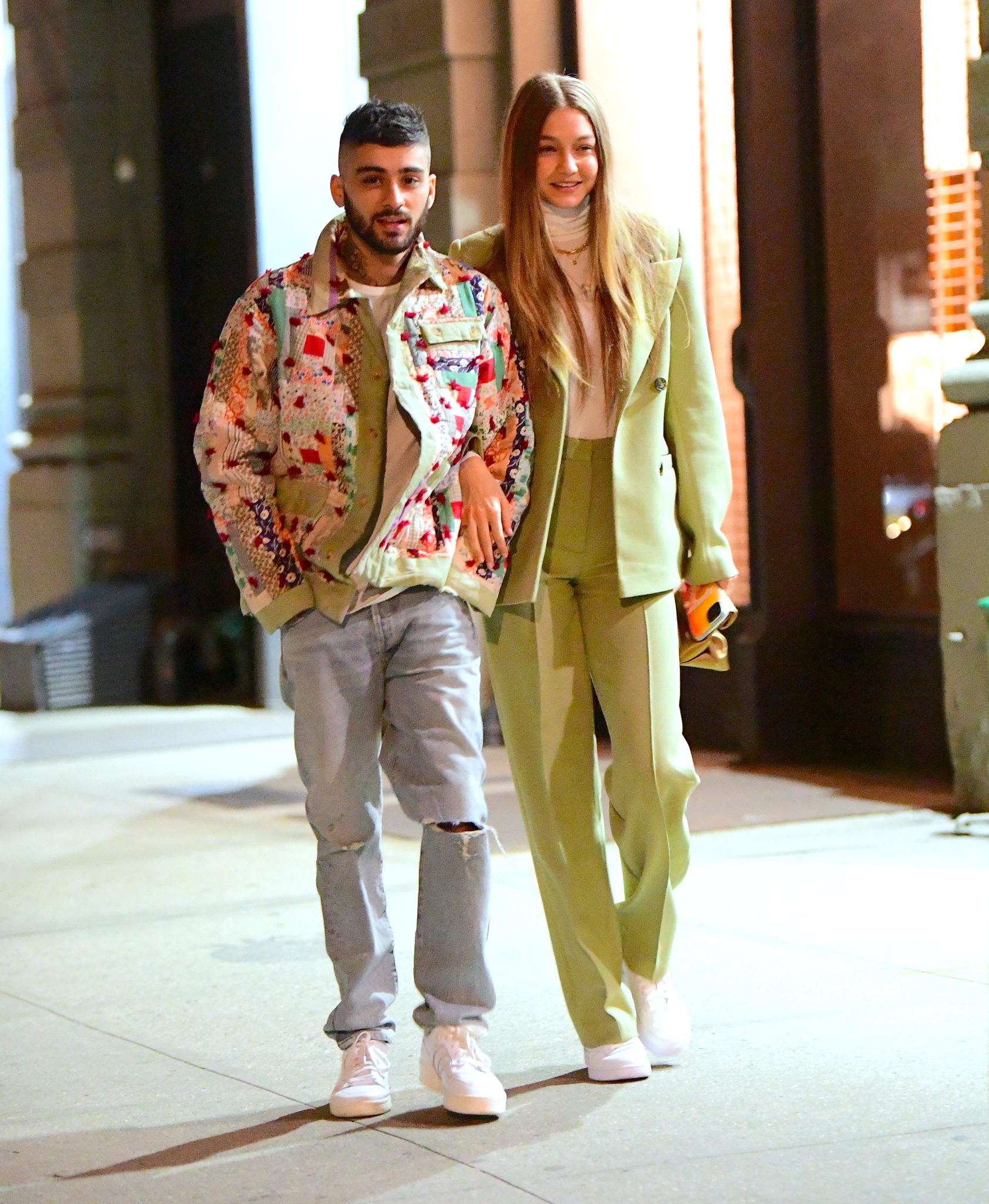 At last, the Valentine's Day post by Gigi has confirmed that they are back together, and fans can't have enough of them. The world has missed Zayn Malik next to Gigi Hadid on several occasions in past several months. Well, it still does, but now only in the Insta picture!